Can my area rugs be cleaned in my house?
The Rug Parlor is dedicated to cleaning and caring for area rugs the RIGHT way. Our rug care studio was designed with the care and maintenance of your beautiful area rugs in mind. Each rug receives individual care and we are able to treat problem areas incrementally over time, which is preferred. We rinse with fresh cold water to flush out contaminants, and the solutions we use are designed to be safe for more delicate fibers and dyes.
When rugs are surface cleaned at home, we are not able to remove impacted soil and flush out pet urine and other contaminants. In addition, using carpet cleaning equipment and pre-sprays will likely damage the dyes and fibers used in most area rugs. This is why we do not clean rugs in your home.
Read More Frequently Asked Questions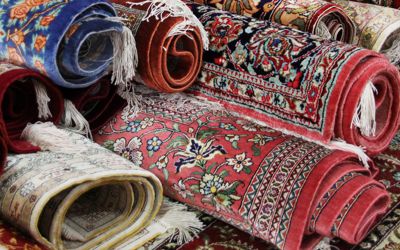 Here are a few guidelines to follow to ensure your pick-up or delivery goes...